Pony | SKU: G3533 | Model: 50
3/4" Pipe Clamp
Pony 50 - 3/4" Pipe Clamp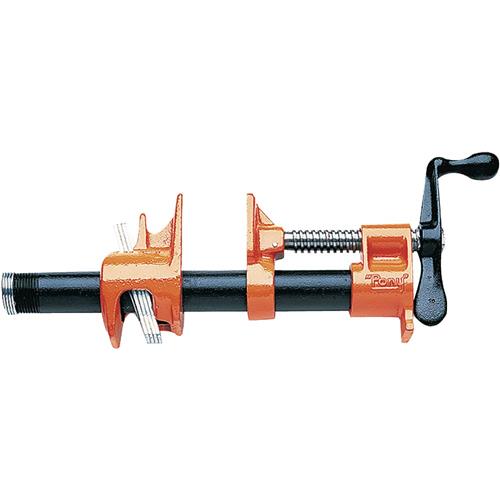 click to zoom
See this item in our 2015 Annual Catalog!
417
Need it by Tue. Oct 6th?
Just order by 2:00 PM PST today and choose expedited shipping during checkout.
This 3/4" pipe clamp set incorporates standard Acme cut steel threaded screws for a securing hold and final tightening. The tail-stop features a multiple-disc-clutch for fast easy adjustments while holding work securely. Often considered the industry standard for pipe clamps, "Pony" clamps are made in the USA and designed to be used on standard 3/4" black pipe to offer the flexibility of creating any clamping length. Easy to assemble, ideal for woodworking with a wide range of applications from industrial to do-it-yourself type projects. Set include one each head and tail units.
Compare with similar items:
Be the first to write a review . . .