DeWalt | SKU: H7187 | Model: DCA16200
2" Angle Nails For H7173-75
DeWalt DCA16200 - 2" Angle Nails For H7173-75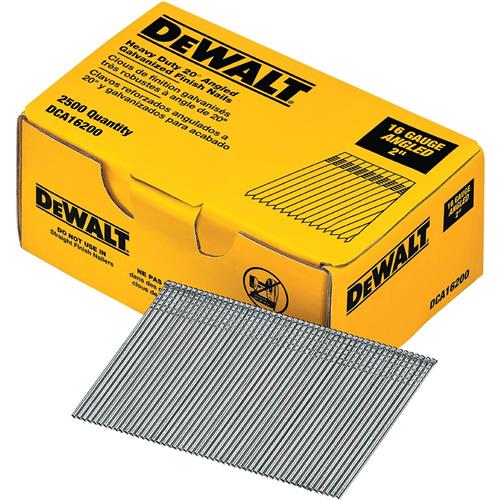 click to zoom
See this item in our 2016 Main Catalog!
256
Need it fast? Please call 1-800-523-4777 or click the chat button to speak with one of our service agents to expedite this order.
The DeWalt DCA16200 2-Inch 16 Gauge 20-Degree Angled Finish Nails are manufactured out of cold-worked carbon steel and galvanized in a "hot-dip" process, which ensures that each nail will resist rust and moisture. Ideal for finish work, these 2-inch 16 gauge nails are for use with DeWalt Cordless Angled Nailers and packaged in quantities of 2,500.