Grizzly | Model: H5561
Router Bit 12 pc. Set, 1/2" Shank
Reg: $65.00
Price: $29.95
Grizzly H5561 - Router Bit 12 pc. Set, 1/2" Shank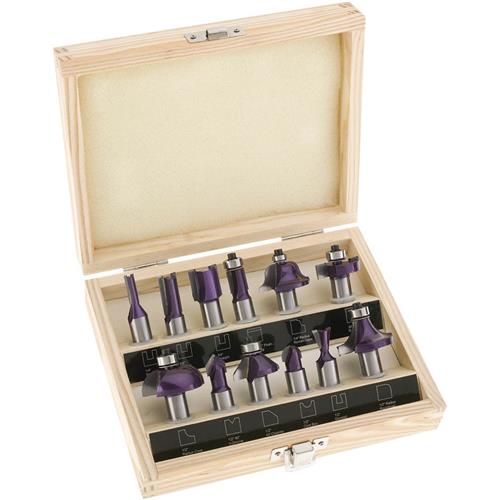 click to zoom
See this item in our 2016 Main Catalog!
502
If you are just starting a router bit collection or need to replace some old worn out bits, this set of super-duty micro grain bits is the perfect choice.
This 12-piece, 1/2" shank router bit set comes in a wooden case and includes the following bits:
1/4", 1/2", 3/4" Straight
1/2" 14° Dovetail
1/4"r. Roman ogee
3/8" Rabbeting
1/2"r. Cove
1/2" 90° V-groove
1/2" Core box
1/2" 45° Chamfer
1/2" Flush trim
1/2"r. Roundover
Be the first to write a review . . .