Item# G0810 Model# G0810
Grizzly G0810 - 16" Drill Press with Cross-Slide Table and Power Feed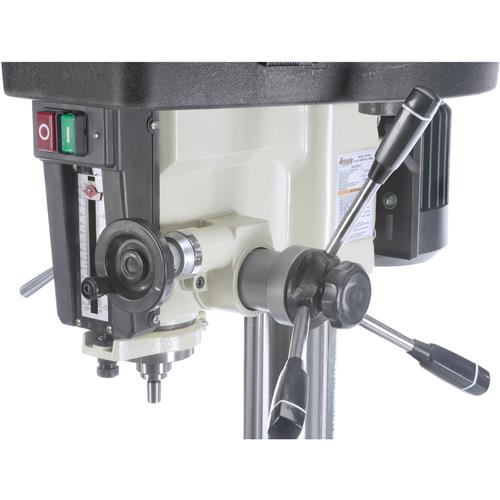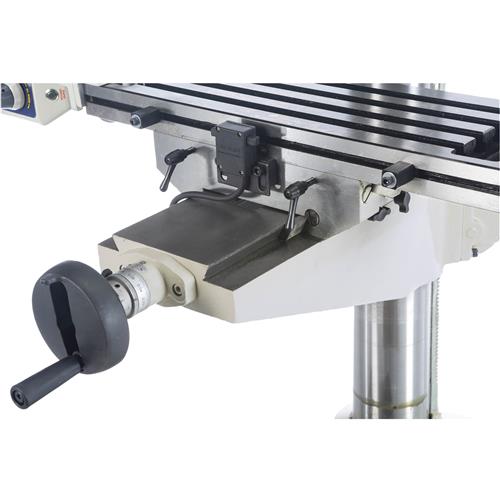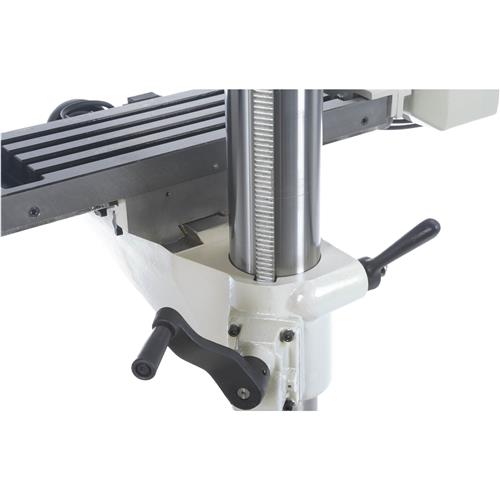 Precision matters, and if you need to drill holes in a straight line or equally spaced apart, you'll love having a drill press with a built-in X/Y table that is even equipped with graduated dials. Our G0810 16" Drill Press provides easy adjustability with both the X and Y-axis - with 14-7/8" of X-axis travel and 7" of Y-axis travel - and a convenient X-axis power feed. Set the depth stop, and use the coarse downfeed for fast production drilling, or switch over to the fine-downfeed handwheel for precision control up or down along the generous 5-1/8" spindle travel. A good drill press also starts from the ground up, and this one offers the foundation you need with a thick, heavy-cast 26" x 19" base and beefed up 4-1/2" column for rigidity and stability you can count on. You would be hard pressed to find a drill press anywhere else with the functionality or capability of this one at such a great price!
Made in an ISO 9001 Factory
Specifications:
Motor: 1.5HP, 220V, single-phase, 1720 RPM, 11.5A
Swing: 16"
Max distance spindle-to-table: 19-7/8"
Table size: 23-1/16"L x 7-1/2"W x 1-3/4"H
Vertical table travel: 20"
Table swivel (left/right): 360°
Spindle travel: 5-1/8"
Number of spindle speeds: 12
Spindle speeds: 150, 225, 255, 350, 400, 500, 850, 1200, 1500, 1600, 2300, 3000 RPM
Spindle taper: MT#3
Quill diameter: 2.95"
Drilling capacity mild steel: 1-1/4"
T-slot width: 1/2" (4 on table, 2 on base)
Overall dimensions: 42"W x 65"H x 39-1/2"D
Footprint: 26"L x 19"W
Approximate shipping weight: 685 lb.
Features:
MT#3 spindle taper
12 spindle speeds of 150-3000 RPM
360° table rotation around column
5-1/4" of spindle travel
Longitudinal power feed on X/Y-axis table with independent power supply
Fine-downfeed handwheel adjustment
View More Details