Item# BE1005 Model# BE1005
Bald Eagle BE1005 - Rest, Slingshot, Aluminum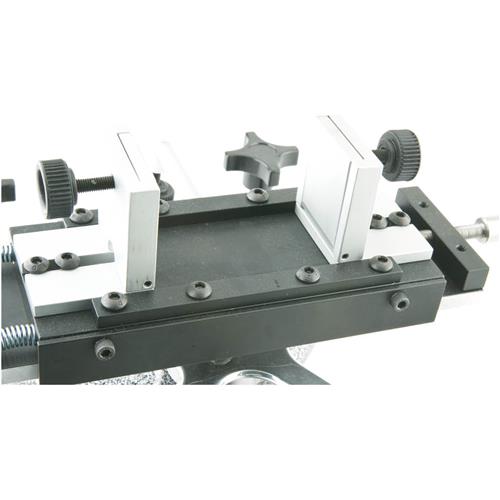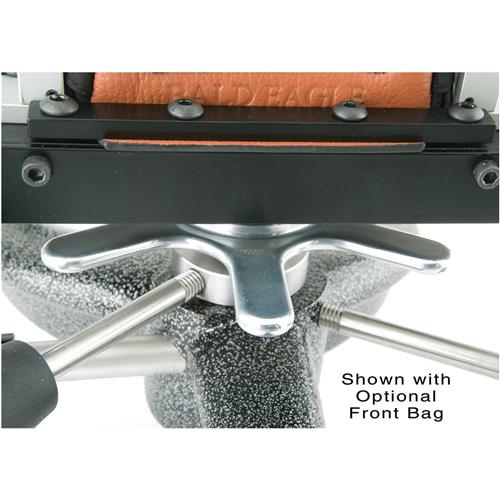 This unique shooting rest can be used on the bench or on the ground for prone shooting. Originally designed by a Benchrest shooter and refined by a member of the U.S. F-Class Open Rifle Team, this rest has been thoroughly tested and proven to be reliable and capable of quick adjustments during string shooting. There are three different models available with the only difference between them being the base. The Slingshot model has an elongated front leg to keep the rest very stable as well as keep the Windage adjustment knob within easy reach. All Bald Eagle rests are available with the unique Windage System that allows you to adjust for the changing wind conditions without moving the rear bag.
When shooting F-Class prone off the ground, one can encounter gravel, dirt, grass, uneven, soggy or spongy soil conditions. Utilizing the optional 4" long F-Class adjustment screws and the 3" diameter F-Class feet most varying ground conditions can be overcome.
Bags sold separately. Also, minor modifications are required for left-hand shooters.
Conversion for Left-Hand Shooters (pdf)
Specifications for Bald Eagle Rests:
Cradle depth: 2"
Cradle opening width: 3-1/4"–4-3/4"
Minimum bench-to-cradle base height: 5-1/4"
Maximum bench-to-cradle base height: 9-1/2"
Horizontal movement: 13/16"
Fine elevation travel: 11-3/16"
Feet elevation travel: 3/4"
Base is precision-ground
Fore-End stop height: 1-7/8"
Fore-End stop travel: 2-1/4"
3/8"–16 TPI foot knobs
Footprint (pin to pin): 7-1/4" W x 15-1/2" L
Weight: 12 lbs.
View More Details