Item# G0629 Model# G0629
Grizzly G0629 - 52" 3-in-1 Sheet Metal Machine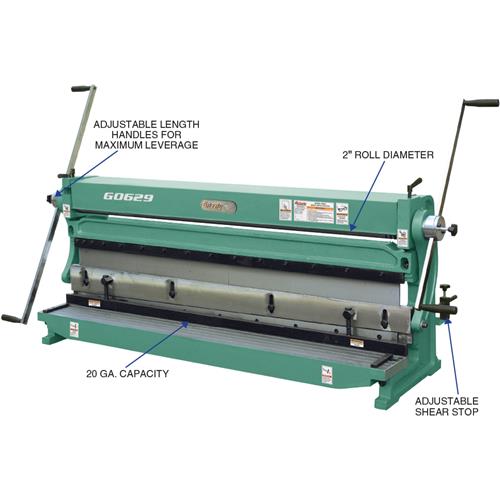 When you need wider capacity in a 3 in 1 sheet metal machine, this is the one for you. Comes with a squaring fence, depth stop for the shear, safety cover for the rolls and adjustable table.
Specifications:
Maximum capacity in mild steel 20 gauge
Roll diameter 2"
Approximate shipping weight 791 lbs.
View More Details