Item# W1218A Model#
Rotacator W1218A - Rotacator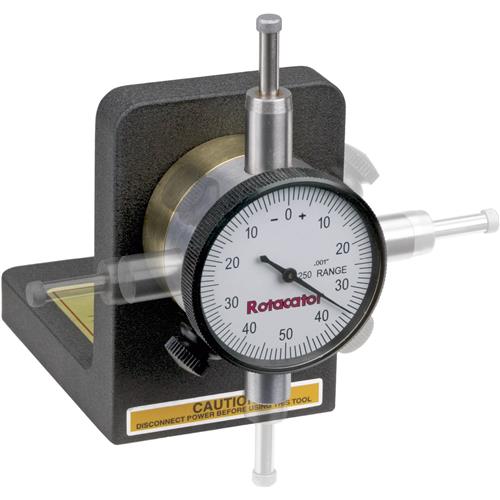 W1218A Rotacator® The Rotacator® is a versatile and easy to use magnetic base setup tool. Accuracy matters and the Rotacator® will help keep your shop tools in their top working condition.
The Rotacator® is ideal for checking other machine setups, tolerances and adjustments. Fine-tune your machine for that like-new performance. It will help you perfectly set jointer knives and parallel your table saw blade to the miter slot. Use the Rotacator® with its dial indicator to check for runout on machines around the shop.
Use the Rotacator® to eliminate unwanted non-parallel surfaces.
Ensure your infeed and outfeed rollers are parallel to the planer bed for consistent, even feed rate and reduced chatter. Keep the chip breaker adjusted just right for maximum dust collection efficiency. Re-set your pressure bar to reduce planer snipe and chatter.
Unlike other indicators, the W1218A features a "true" 90° angle built-in for precise accuracy. This indicator rotates 360° for fine adjustments at any angle. Zeroing out the dial is as easy as rotating the indicator face.
W1218A Rotacator® comes with a 1-year warranty which assures the unit is free from factory defects.
The Grizzly Customer Service and Technical Support Teams are U.S. based.
Includes two interchangeable indicating tips: (1) small tip and (1) wide tip.
View More Details