Item# G0588 Model# G0588
Grizzly G0588 - 12" Sliding Table Saw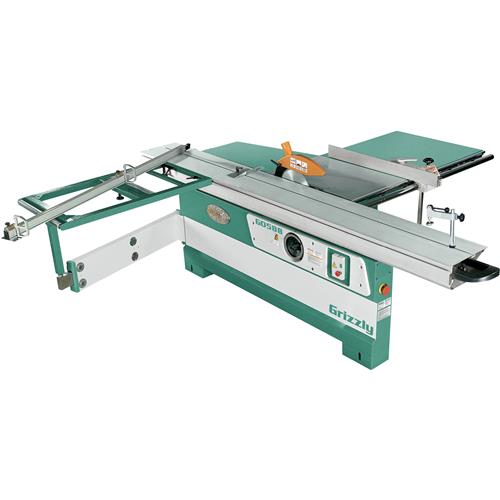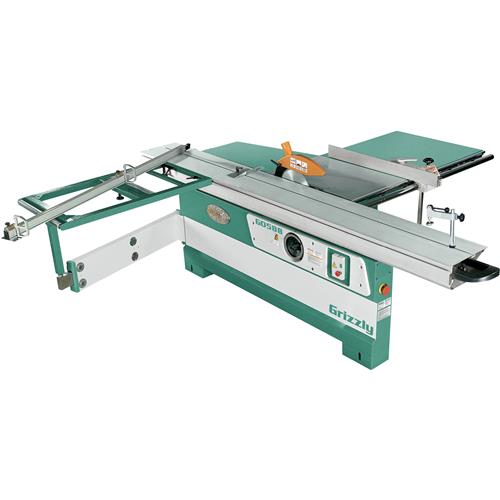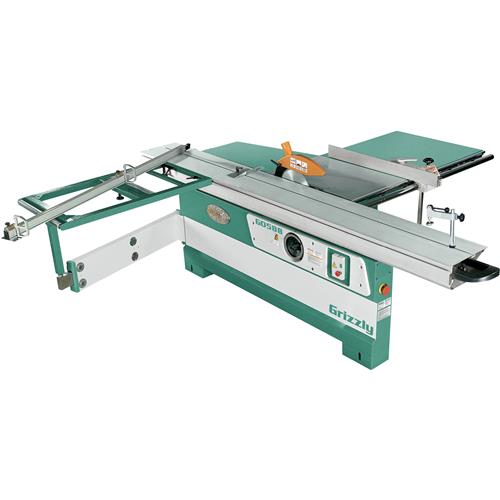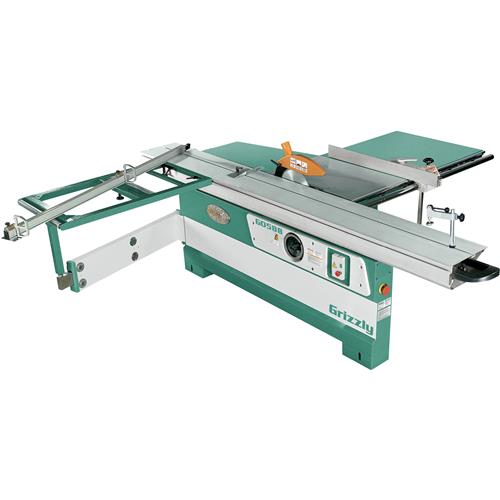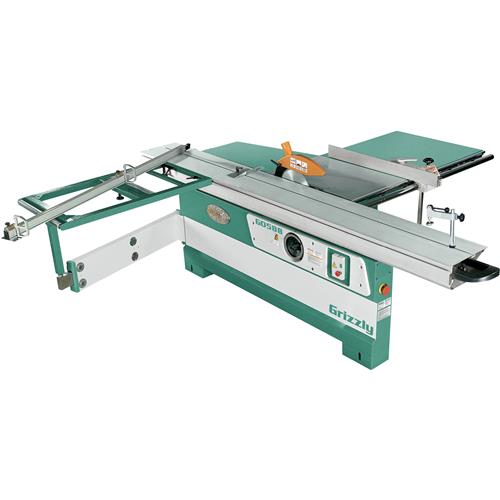 Since the introduction of our now famous G0501 Sliding Table Saw, we have been asked numerous times if we were going to come out with a smaller version. For those customers, we now offer the G0588 12" Sliding Table Saw packed with the features you want in the size you need and at the price you can afford. The fence allows precise and quick adjustments while the silky smooth sliding table makes cutting accurate panels a pleasure. The adjustable width scoring blade puts an end to tearout while the 12" main blade slices through material up to 3-3/4" thick. And, its 7-1/2 HP, 3-phase motor will work all day long without breaking a sweat. You can now have Sliding Table Saw performance in your shop all at incredibly reasonable price!
Features:
Scoring saw blade ensures tear-out free cutting
Durable extruded aluminum sliding table
Large handle for effortless cutting operations
Blade tilts 45° for miter cutting
Miter fence can be positioned at 45° right and left
Miter fence has two flip stops for repetitive cutting
Table extension on right & rear side of main table permits convenient cutting of large panels
Rugged construction for maximum stability
Precision ground cast iron main table
Quick clamp on sliding table
Main blade & scoring blade are optional equipment

Specifications:
Main motor: 7 1/2 HP, 220V/440V*, 3-phase
Main blade size: 12"
Main blade arbor: 1"
Main blade tilt: 0-45°
Main blade speed: 4800 RPM
Depth of cut at 90°: 3-7/8"
Depth of cut at 45°: 2-3/4"
Scoring blade size: 3-1/8" (80mm)
Scoring blade arbor: 20mm
Scoring blade tilt: 0-45°
Sliding table size: 13-3/4" x 118-1/8"
Max. rip capacity: 49-1/8"
Main table dimensions: 33-7/8" x 22-1/16"
Approximate shipping weight: 1560 lbs.

Please note liftgate service is not available for this item.

440V operation requires purchasing additional components and installation by our technicians. Please call customer service at (570) 546-9663 for more information.
View More Details