Item# W1681 Model# W1681
Shop Fox W1681 - Buffing Assembly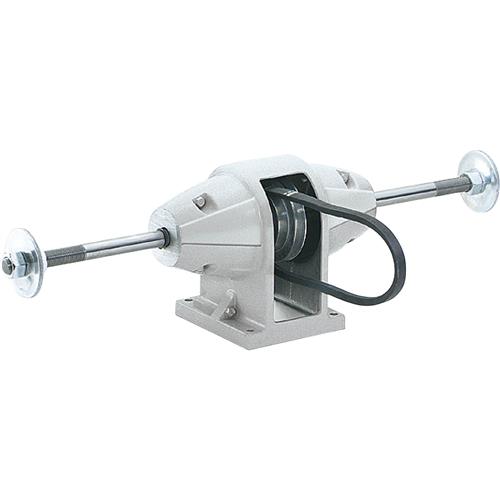 W1681 Shop Fox Buffing Assembly
The double-arbor W1681 Shop Fox Buffing Assembly provides a low-cost alternative to expensive buffing stations.
A three-step pulley and drive belt system combine with any 1/3 or larger horsepower motor to produce a versatile buffing system.
The motor can be mounted behind or below the buffing assembly for even greater flexibility.
8-1/4" arbor length on each side allows plenty of room to maneuver around both sides of the buffing wheel.
Includes: V-belt, wheel flanges, and arbor nuts.
Note: Buffing wheels, motor, and motor pulley not included.
Like all Shop Fox drill presses, the W1681 comes with a 2-year warranty which covers parts and assures the unit is free from factory defects.
The W1681 manual was written by our U.S. based Technical Documentation Department and is packed with useful information.
The complete and easy-to-read manual makes it easier to assemble and maintain your buffing assembly.
The Woodstock Customer Service and Technical Support Teams are U.S. based.
Parts may be available online and shipped from the Woodstock parts warehouse in Springfield, MO.
SPECIFICATIONS:
Arbor diameter: 3/4"
Arbor length (each side): 8-1/4"
Max. buffing wheel: 10"
Recommended motor speed: 1725 RPM
Min. recommended motor size: 1/3 HP
Drive belt size: 4L
3-Step pulley sizes: 1", 2", 3"
Approximate shipping weight: 12 lbs.
FEATURES:
View More Details