Item# T27359 Model# T27359
Grizzly T27359 - Mini Sandblaster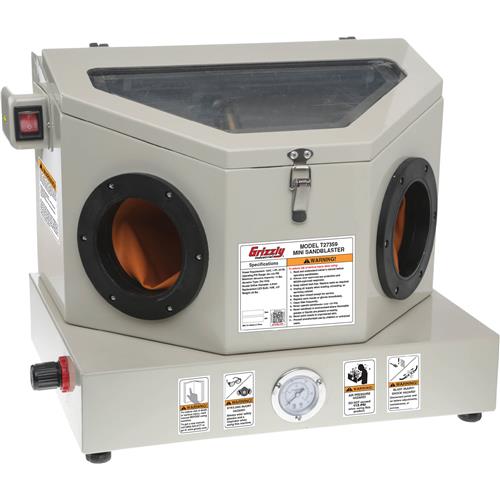 For all your smallest sandblasting needs! This mini sandblasting cabinet has an ergonomic and compact design for comfortable operation, but don't let the size fool you - it's still sporting a heavy steel construction with built-in blast gloves, which means no sand leakage. There's also a built-in fluorescent lighting system for a bright view while you work. Requires a 110V/60Hz or power source.
Specifications:
Sand capacity: 12 lb.
Ceramic nozzle: 3.5mm
Working area: 16.1" x 12.2" x 7.9"
Overall dimensions: 18.7" x 14.5" x 14.5"
Working pressure: 80-115 PSI & 7 CFM
Approximate weight is 30 lb.
View More Details