Item# T26471 Model# T26471
Grizzly T26471 - 51" Slip Roll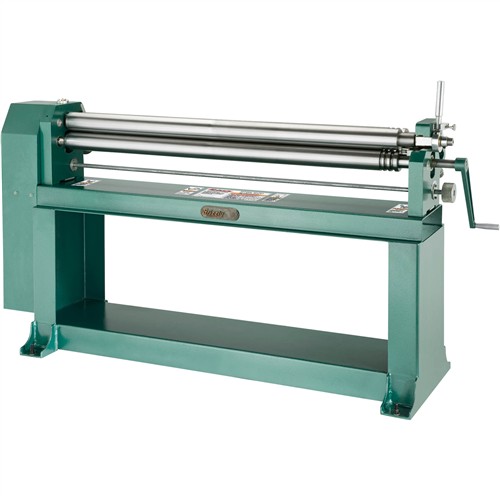 Grizzly T26471 51" Slip Roll
Slip roll 15-gauge mild steel up to 51" wide with this sheet metal Slip Roll. Features cast iron construction and 2" diameter ground and polished rolls along with heavy bearings, hardened steel gearing, and quick-release top roller.
Specifications:
Maximum capacity: 51"
Gauge: 15-Gauge mild steel
Minimum roll size: 3"
Rod/wire grooves diameter: 5/16", 3/8", and 1/2"
Footprint: 58" W x 20-1/2" D
Overall size: 72" W x 42-1/2" H x 20-1/2" D
Approximate shipping weight: 700 lbs.
Due to product size, this item must be delivered to a loading dock or unloaded with a forklift. Liftgate not available.
View More Details