Item# G4185 Model# G4185
Grizzly G4185 - Horizontal Boring Machine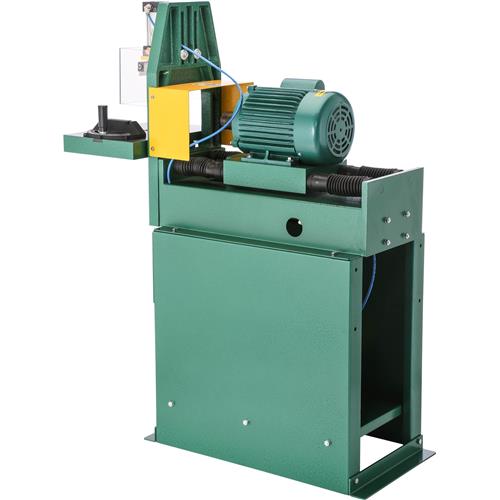 Grizzly G4185 Horizontal Boring Machine
For many projects, the precise location of drilled holes can make or break the job.
You can try your luck with guesswork and jigs, but you'll rest easier with the use of the G4185 Horizontal Boring Machine, which delivers highly accurate results every time.
The G4185 has a 15-3/4" wide by 9-3/4" deep table with dovetailed miter gauge slots.
Your workpiece won't slide away from the bit because the powerful pneumatic clamp exerts over 600 pounds of force!
Plus, this versatile workhorse allows the use of multi-bit boring heads to make your workflow even more efficient.
The 2 spindle G5952 and the 3 spindle G5953 are the current boring head options available from Grizzly.
Boring heads must be purchased separately.
The G4185 comes with a 1-year warranty covering parts and assuring the unit is free from factory defects.
The G4185 manual was written by our U.S. based Documentation Department and is packed with useful information.
The complete and easy-to-read manual makes it easier to assemble and maintain your boring machine.
The Grizzly Technical Support team is U.S. based. Parts for the machine may be available online and shipped from the Grizzly parts warehouse in Springfield, MO.
SPECIFICATIONS
Motor: 2 HP, 220V, single-phase, 12A
Spindle travel: 3''
Spindle speed: 3450 RPM
Maximum strokes per minute: 12 at 90 PSI
Maximum stock width: 7-1/2 in.
Drill Bit Type: RH threads
Drill bit capacity: 9/16"
Air Requirements: 0.5 CFM at 90 PSI
Table travel, vertical: 3-1/2''
Table size: 15-3/4'' wide x 9-3/4'' deep
Footprint: 15-1/2'' x 27-1/2''
Overall size: 15" W x 37-1/4" D x 47-1/2" H
Approximate shipping weight: 346 lbs.
FEATURES
Precision-ground cast-iron table
Dovetailed miter gauge and slots
Pneumatic clamp and spindle travel
Accepts RH threaded boring bits
Preformed steel stand
Dovetailed table ways
Convenient foot pedal control
View More Details