Item# G0487 Model# G0487
Grizzly G0487 - 51" 30 HP 3-Phase Double Wide-Belt Sander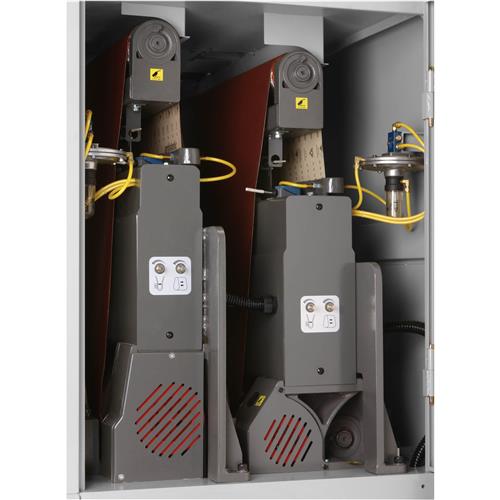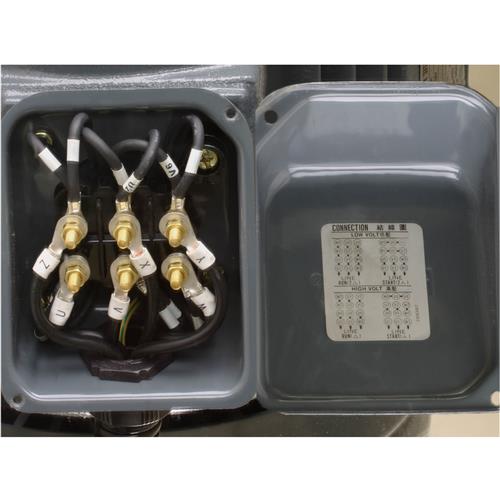 G0581 43" 25 HP 3-Phase Double Drum Wide-Belt Sander
The dual heads of this wide-belt sander speed up your production times.
Rarely can a machine claim to cut your sanding time in half, but the G0581 43" 25 HP 3-Phase Double Drum Wide-Belt Sanders features dual heads allowing to sand two different grits in a single pass!
The first belt runs on a single drum and the rear belt runs on a platen system which allows you to adjust the sanding depth. The sanding belts are 43" wide by 60" long. For a full range of replacement belts for the G0581, shop here.
If you are still sanding through two grit levels using a single head wide-belt sander you are not being the most efficient.
Like all Grizzly wide-belt sanders, the G0581 comes with a 1-year warranty which covers parts and assures the unit is free from factory defects.
The G0581 manual was written by our U.S. based Technical Documentation Department and is packed with useful information. The complete and easy-to-read manual makes it easier to assemble and maintain your wide-belt sander.
The Grizzly Customer Service and Technical Support Teams are U.S. based. Parts for the wide-belt sander may be available online and shipped from the Grizzly parts warehouse in Springfield, MO.
Made in an ISO 9001 Factory
CSA Certified
SPECIFICATIONS:
Sanding motor: 25 HP, 220V/440V (prewired to 220V), 3-phase, 64.9A/32.5A
Conveyor motor: 2 HP, 6A/3A
Table lift motor: 1/4 HP, 1.2A/0.6A
Maximum board width: 43"
Maximum board thickness: 6"
Minimum board length: 14"
Minimum board thickness: 3/16"
Front drum surface speed: 3500 FPM
Rear drum surface speed: 2600 FPM
Conveyor speed: 14-60 FPM
Sanding belt size: 43" x 60"
Air requirement: 57 - 75 PSI, 12.3 CFM
Dust ports: 10 x 5"
Footprint: 61" L x 31" W
Overall size: 63-1/2" W x 60-1/2"D x 72-1/2" H
Approx. shipping weight: 3384 lbs.
FEATURES:
Rubber pressure rollers
Hard rubber infeed drum
Adjustable graphite platen
Digital encoder depth control
Amp/load meter
Disc brake for emergency stop
Variable feed speed
*This machine is prewired for 220V. We can rewire to 440V in a few days' time for a fee of $325. Please contact Grizzly Technical Support at (570) 546-9663 before placing your order.
Due to product size, this item must be delivered to a loading dock or unloaded with a forklift. Liftgate not available.
View More Details
Backordered - More on the way