Item# G0839P Model# G0839P
Grizzly G0839P - 6" x 79" Edge Sander - Polar Bear Series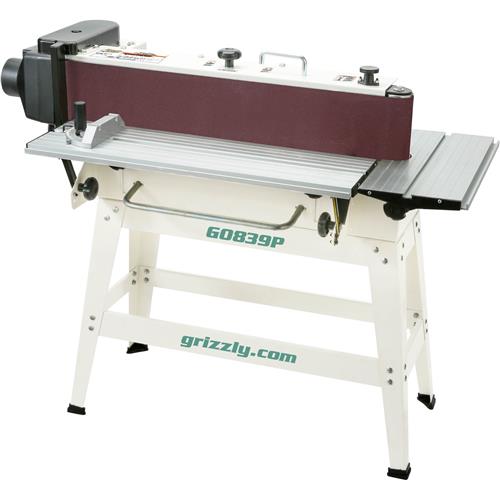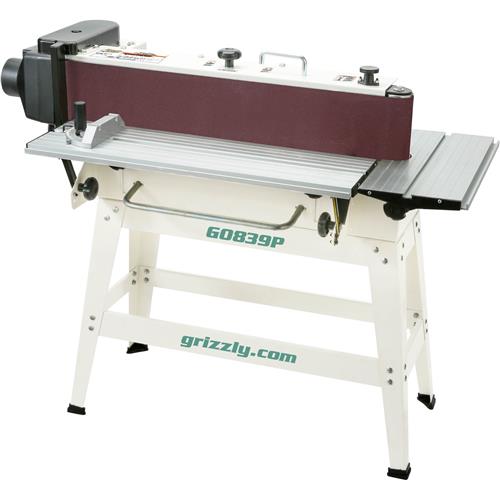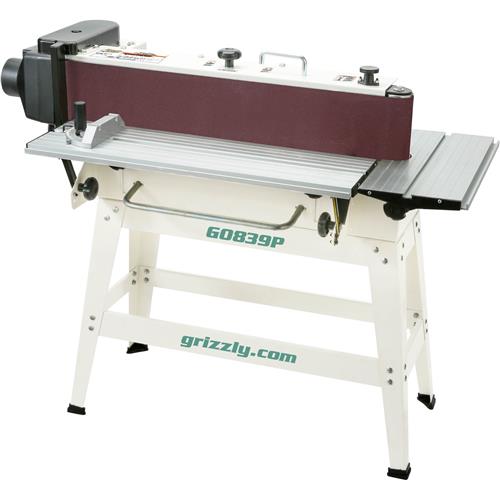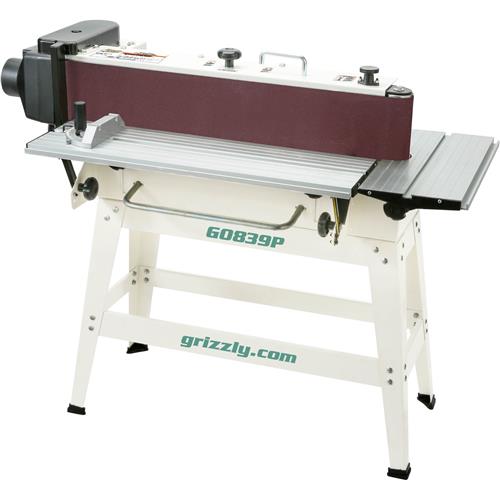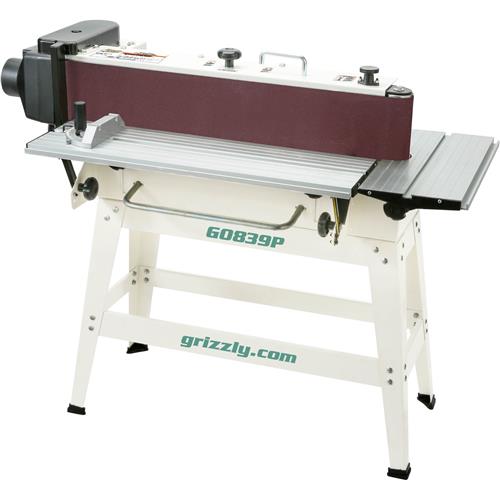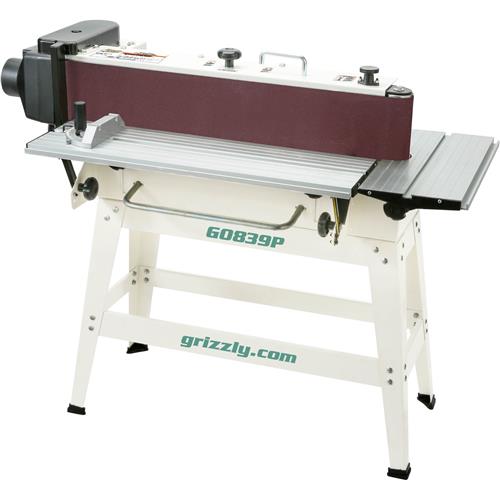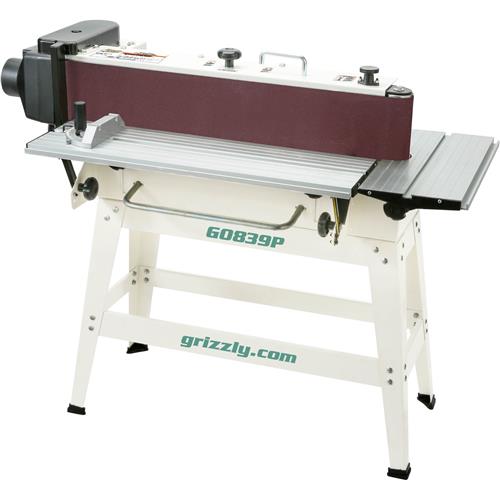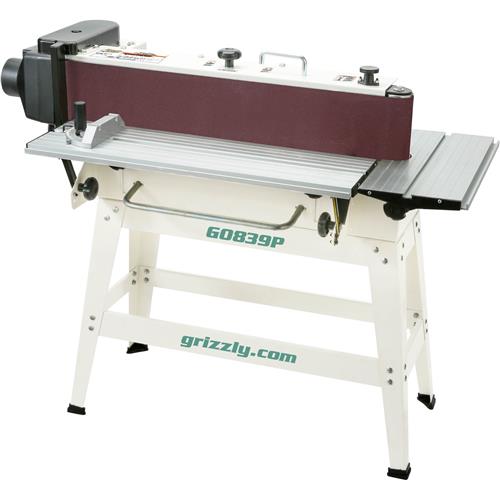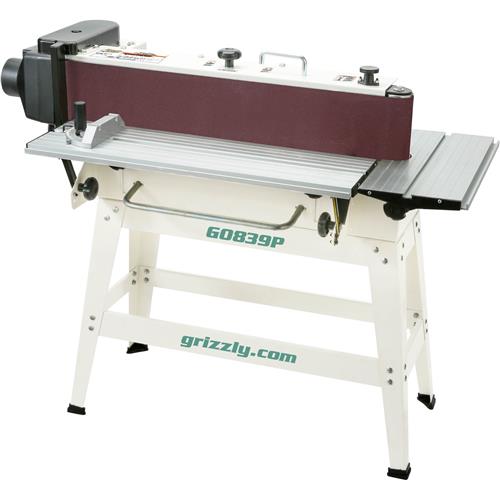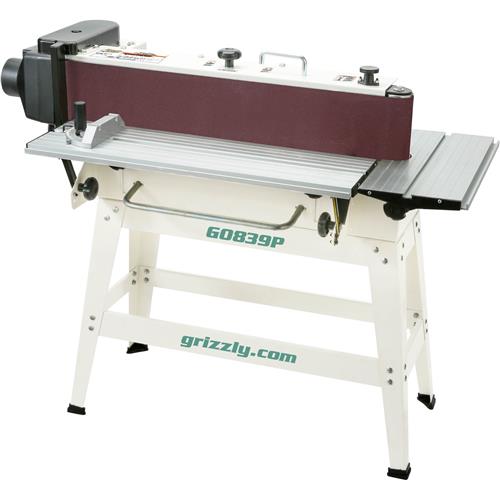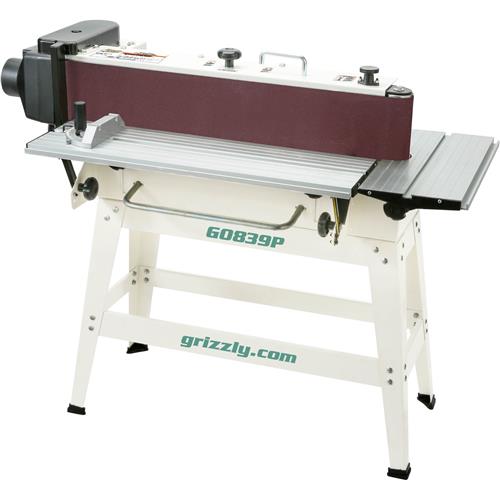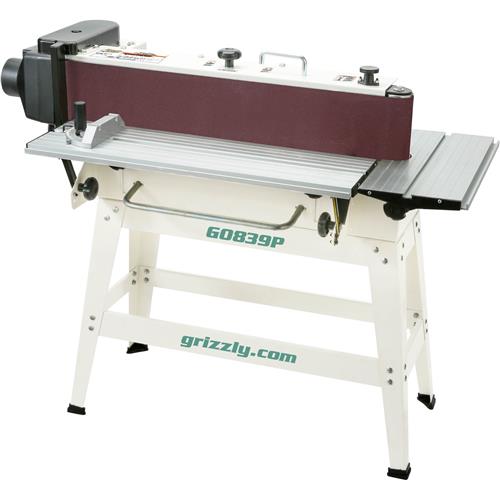 G0839P 6" x 79" Edge Sander
This 6" x 79" Edge Sander will shift your expectations of what an edge sander should be. The pivoting motor and platen design makes horizontal-to-vertical position changes a breeze, and with 3-1/2" of vertical edge-table travel and the ability to tilt both edge-table and end-table from 0-45°, you'll have all the angles covered. The 6" x 79" belt rotates around a 2-3/4" end roller for tight radius sanding, and belt tracking and tension are easily adjustable with conveniently located lock knobs.
Made in an ISO 9001 Factory
Specifications:
Motor: 1.5 HP, 110V/220V (prewired 110V), single-phase, 14A/7A
Idler roller: 2-3/4"
Sanding belt size: 6" x 79"
31-1/4" x 9-3/8" aluminum edge table with miter gauge
Edge table travel: 3-1/2"
Edge and end table tilt: 0-45°
Belt speed: 2600 FPM
Sanding belt tilt: 90°
Graphite coated platen: 5-7/8" x 32-1/4"
End table: 20-5/8" x 9-3/8"
Footprint: 37"L x 16-1/2"W
Overall dimensions: 51"W x 23-1/2"D x 40"H
Approximate shipping weight: 199 lbs.
View More Details
More on the way and expected to arrive on 3/12/2021