Item# W1667 Model# W1667
Shop Fox W1667 - 8-1/2" Benchtop Oscillating Drill Press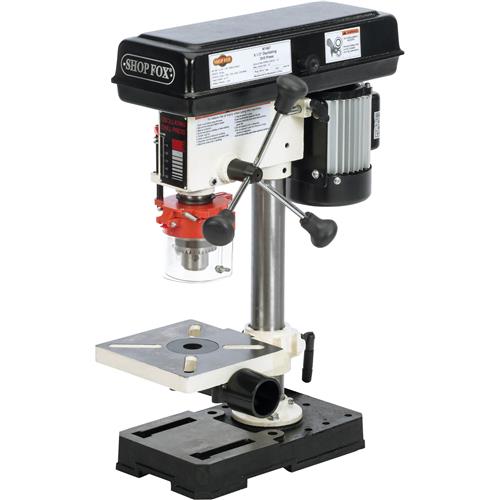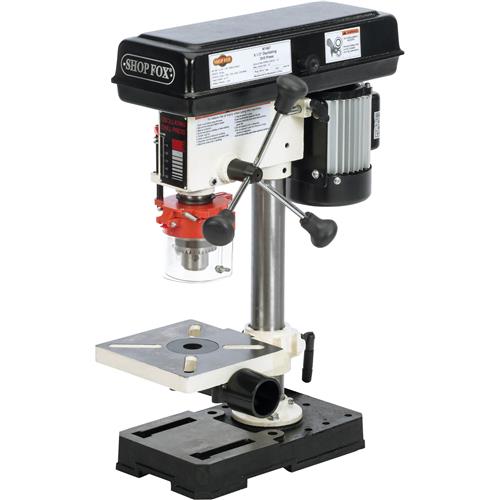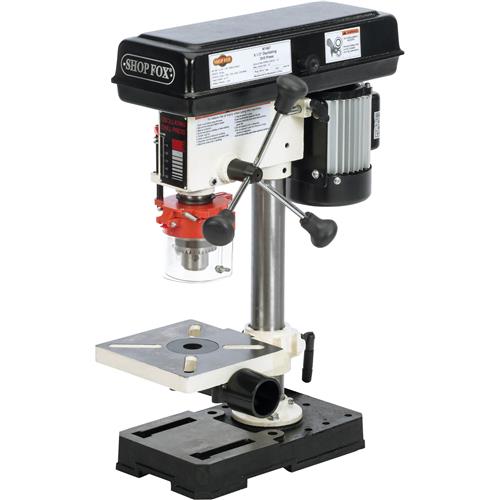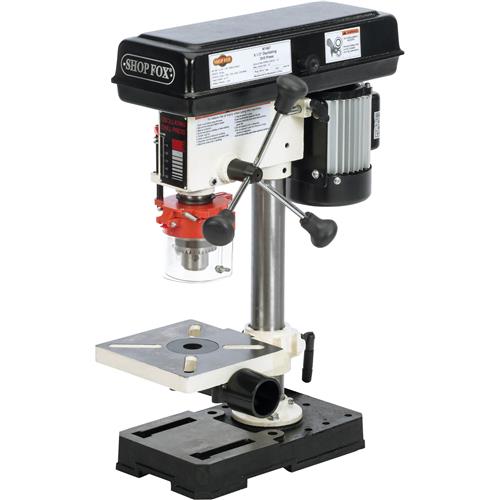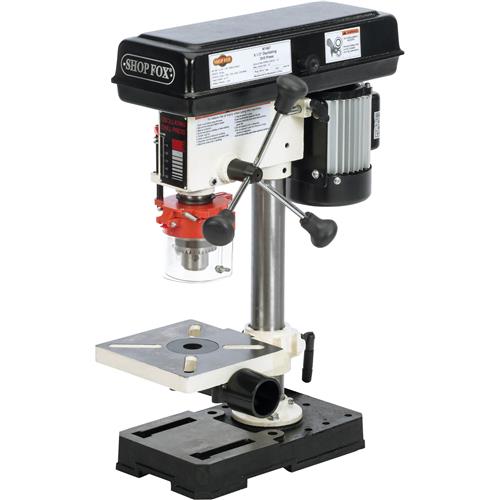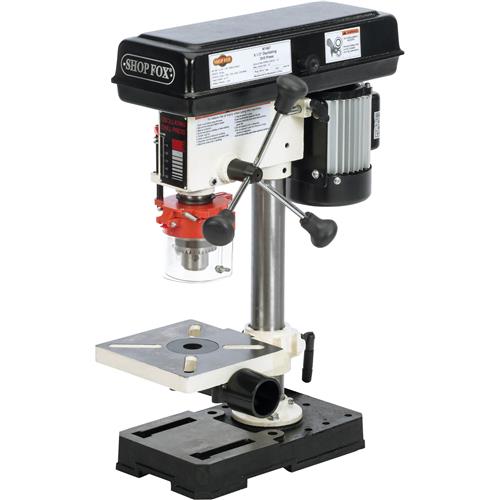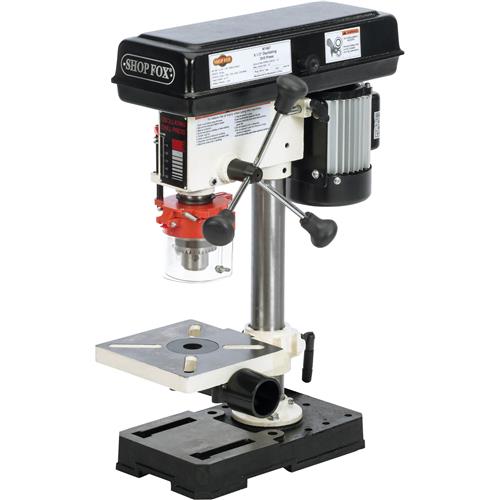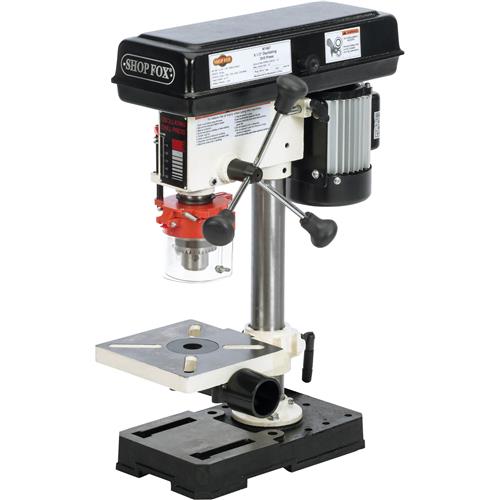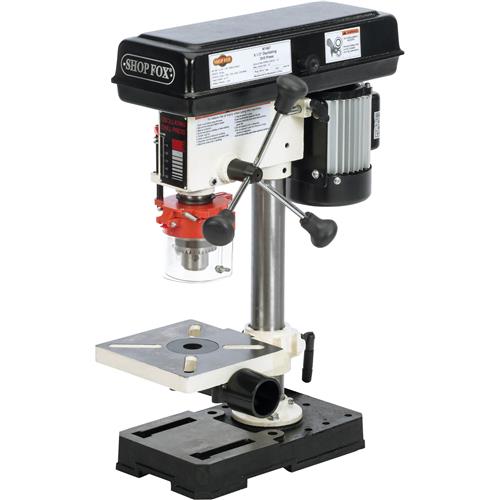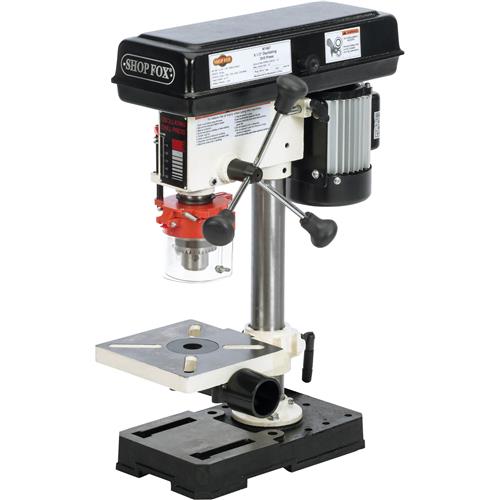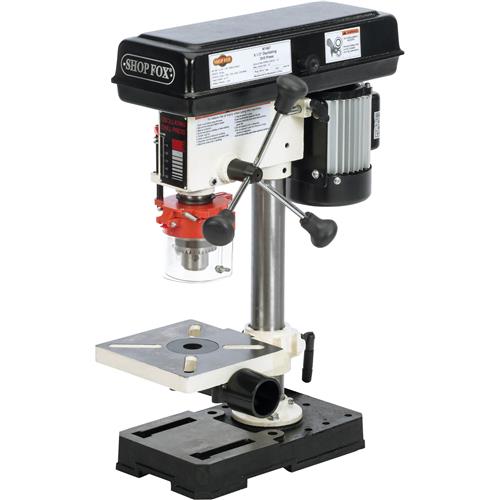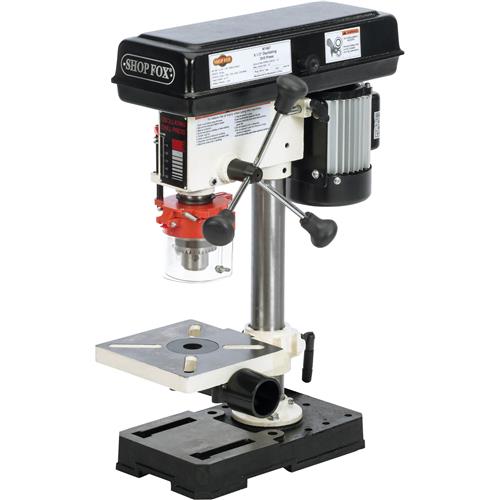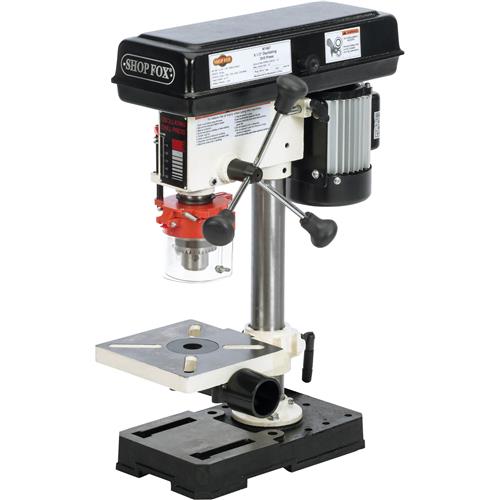 W1667 8-1/2" Benchtop Oscillating Drill Press
A benchtop drill press with the ability for oscillating contour sanding.
The Shop Fox W1667 8-1/2'' Oscillating Drill Press is both a drill press and an oscillating sander in one compact machine.
The W1667 is fitted with a JT33 keyed drill chuck, offers up to 3-1/4" of travel and a drilling capacity of 1/2" through mild steel.
The 1/2 HP motor smoothly powers the five spindle speeds ranging from 550 - 3000 RPM.
A sanding spindle is included for use with drums ranging in size from 1" to 2" diameter and 4-1/4" long.
Purchasing additional drums and sleeves will allow you to sand small or finely detailed pieces.
With the oscillating feature, your abrasives will last longer and provide a better finish.
The 7" x 7" table allows surfaces to be sanded at many different angles as it tilts 90° in both directions.
Included are table inserts to give maximum support for the workpiece and a dust port for connection to your dust collection system.
Within a small footprint, this is drill press packs a ton of functionality, yet won't take up space.
Like all Shop Fox drill presses, the W1667 comes with a 2-year warranty which covers parts and assures the unit is free from factory defects. (Consumables are not covered by the warranty.)
The W1667 manual was written by our U.S. based Technical Documentation Department and is packed with useful information. The complete and easy-to-read manual makes it easier to assemble and maintain your drill press.
The Woodstock Customer Service and Technical Support Teams are U.S. based. Parts and accessories for the drill press are available online and shipped from the Woodstock parts warehouse in Springfield, MO.
Made in an ISO 9001 Factory
SPECIFICATIONS:
Motor: 1/2 HP, 110V, single-phase, 5A
Swing: 8-1/2"
Drill chuck: 1/16"–1/2"
Drilling capacity: 1/2" mild steel
Spindle taper: JT-33
Spindle travel: 3-1/4"
Oscillating stroke length: 1/2"
Number of speeds: 5 (620–3100 RPM)
Column diameter: 2.360"
Table size: 7" x 7"
Table swing: 360 degrees
Table tilts: 90 degrees in both directions
Footprint: 12-1/4" x 7-3/4"
Overall size: 7-3/4" W x 17" D x 23" H
Approximate shipping weight: 51 lbs.
FEATURES:
Two-year warranty!!
1/2" Oscillating spindle
2" table dust collection fitting
Sanding drum shaft
1/2 HP motor
5 Speeds
Cushioned grip quill handles
1/64"-1/2" Chuck
View More Details
Backordered - More on the way