Item# W1667 Model# W1667
Shop Fox W1667 - 8-1/2" Benchtop Oscillating Drill Press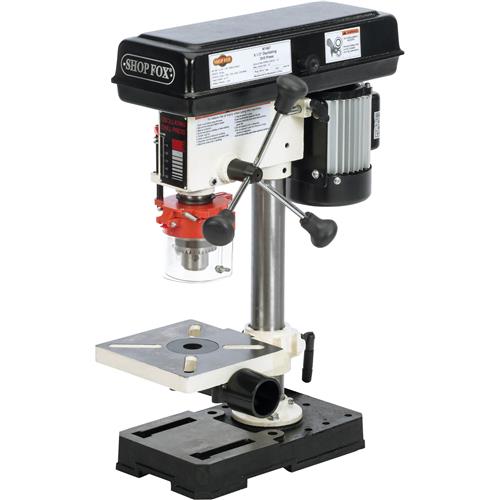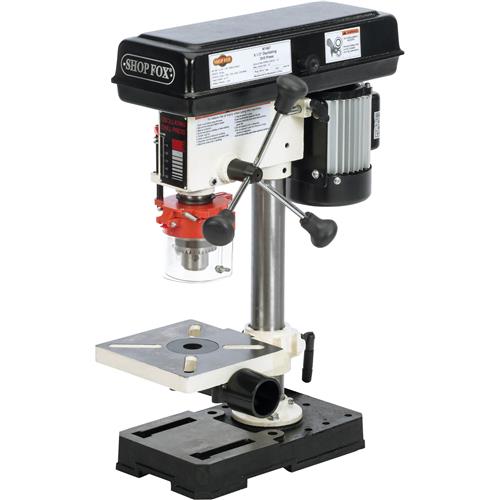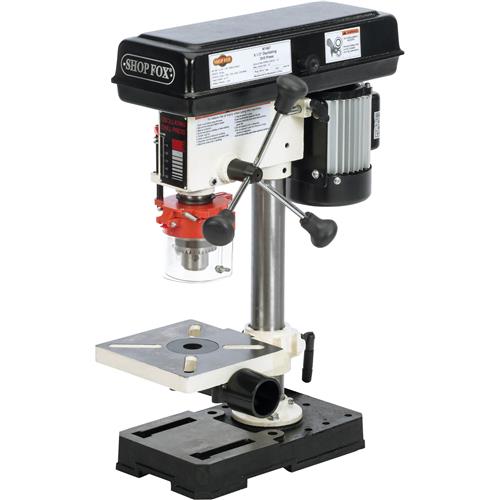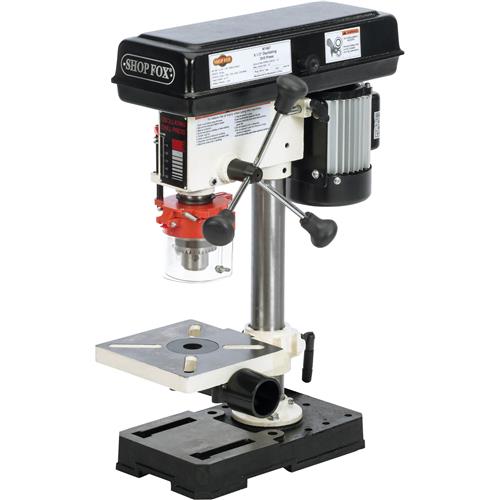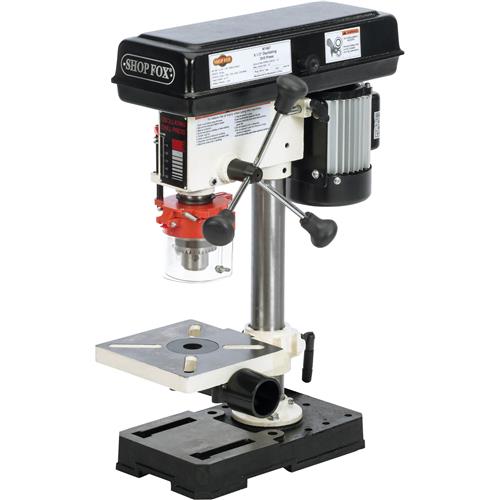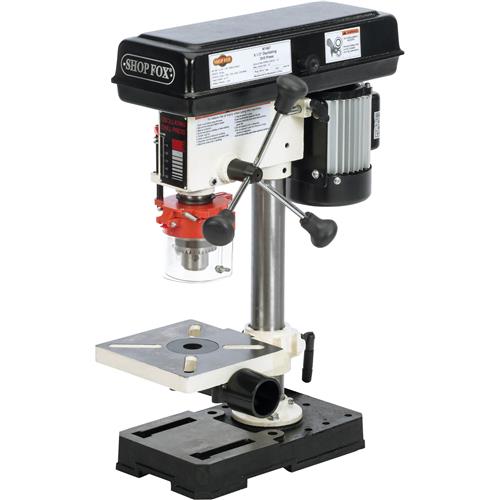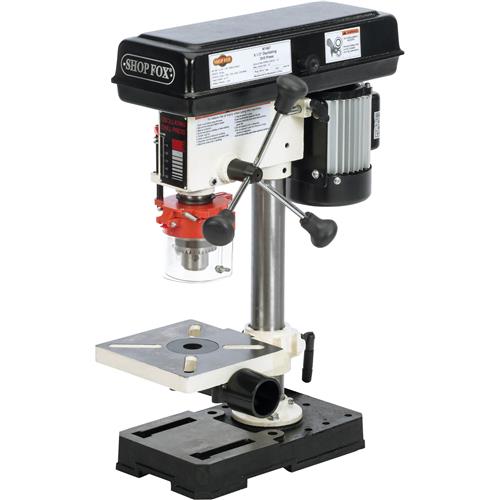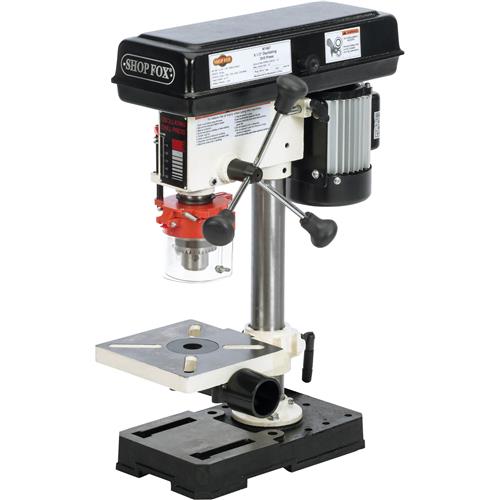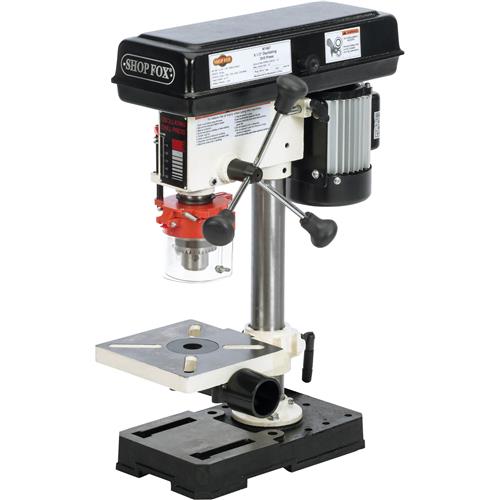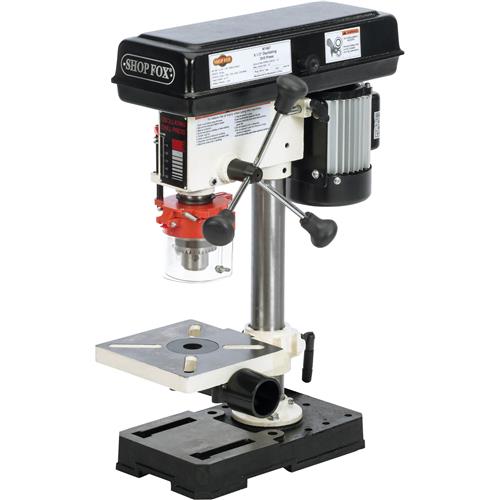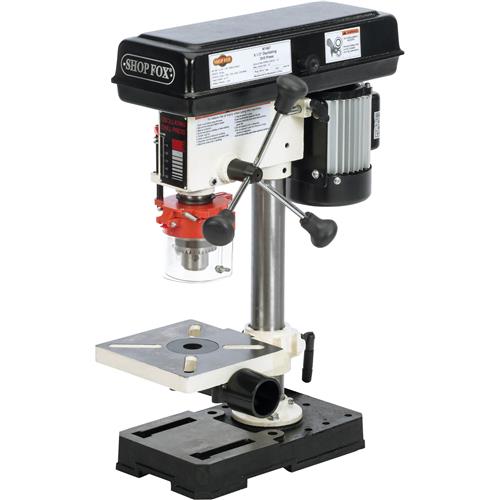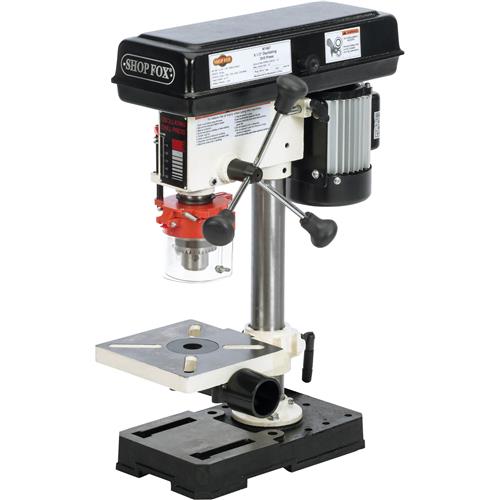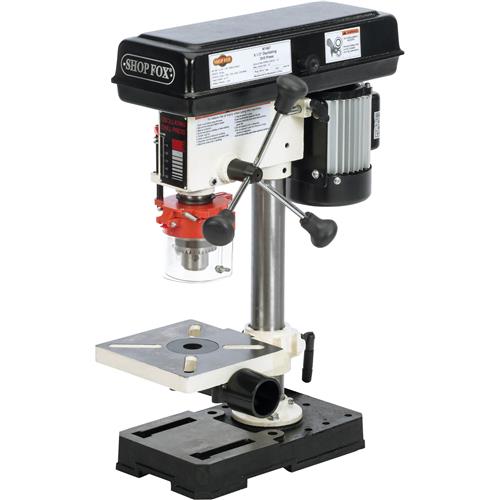 Wouldn't you like to contour sand on occasion with a drill press? The Shop Fox® Oscillating Drill Press has many great features like a 1/2" drill chuck, sturdy square table, small footprint that won't take up space, precision-ground spindle for accuracy and an oscillating spindle! Now you can contour sand without the bother of repositioning the spindle or the sanding sleeve. The sanding sleeve will last longer too! The Oscillating Drill Press comes supplied with a dust port; just add a utility vacuum & efficiently sand away.
Made in an ISO 9001 Factory
Specifications:
Motor: 1/2 HP, 110V
Swing: 8-1/2"
Drill chuck: 1/64"—1/2"
Arbor: JT-33
Spindle travel:1-5/8"
Number of speeds: 5
Speeds: 5 (620, 1100, 1720, 2340, 3100 RPM)
Table size: 7" x 7"
Table tilt: 90° left & right
Features a 1/2" oscillating spindle & 2" table dust port
Footprint: 12-1/4" x 7-3/4"
Overall height: 23"
Approximate shipping weight: 51 lbs.
View More Details