Item# G0758 Model# G0758
Grizzly G0758 - 6" x 20" 3/4 HP Mill/Drill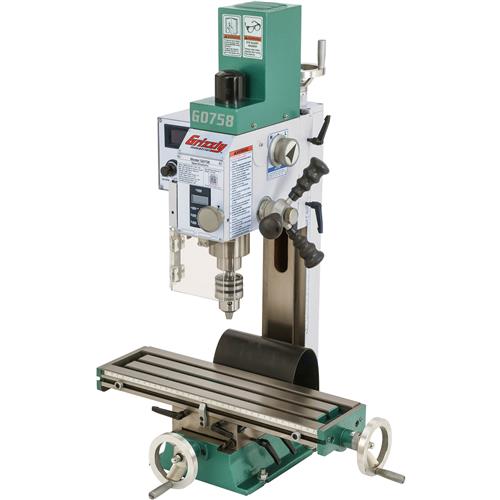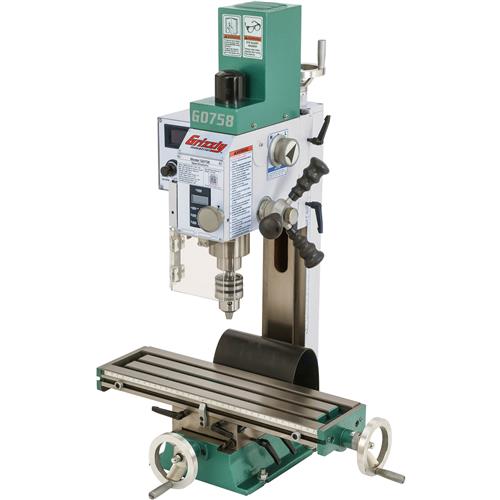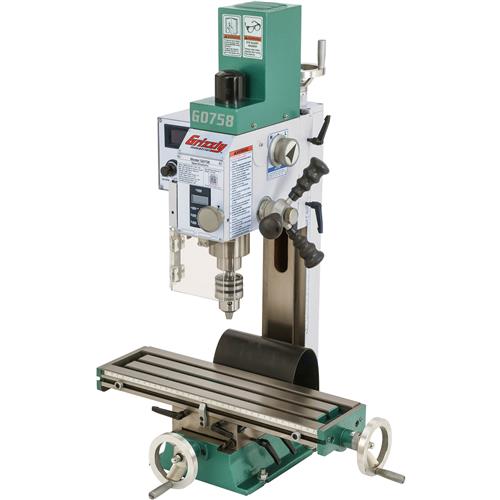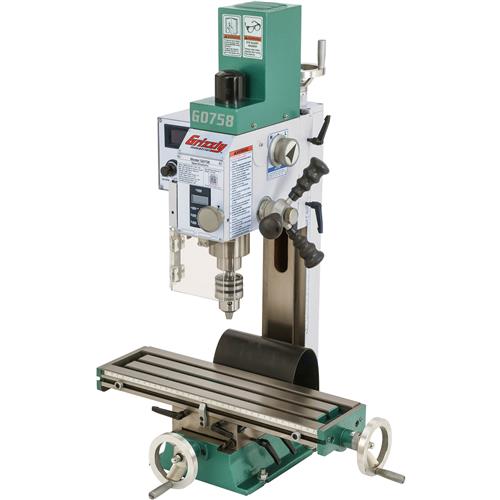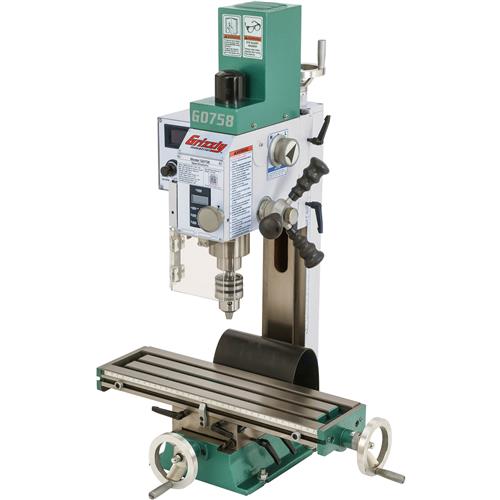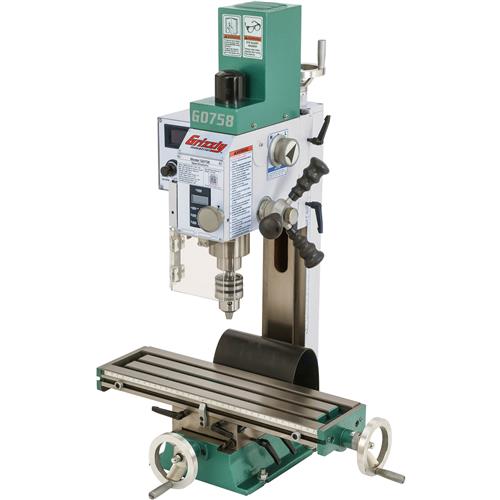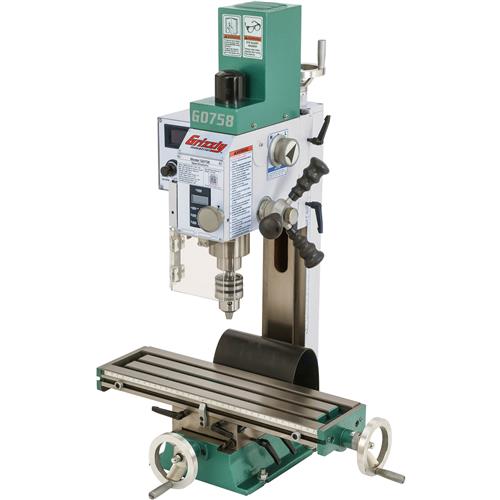 G0758 6" x 20" 3/4 HP Mill/Drill
Say hello to the champion of mini mills!
Drawing from the heritage of producing previous mill/drills, the G0758 6" x 20" 3/4 HP Mill/Drill comes packed with impressive features.
The high-torque (and quiet) 3/4 HP motor powers the variable-speed spindle control from 50 to 2000 RPM and is displayed on a DRO.
Tracking spindle depth is as easy as reading a separate DRO with inch/mm display and zeroing function.
Additionally it has super-rigid precision-ground dovetail headstock column and table ways, coarse and fine spindle downfeed, and precision handwheel control for X, Y, and Z-axis.
If that is not enough, this fiesty champ has one of the largest tables, table travel, and motor sizes in its class, allowing it to take on a huge range of workpiece sizes.
With its R-8 spindle taper, it can also make use of a wide variety of tooling.
The headstock is equipped with a special shifter knob that allows you to drop power-transfer gearing down for maximum torque in the lowest RPM range.
Shown with optional T26612 stand and chip tray.
Like all Grizzly Mills, the G0758 comes with a 1-year warranty covering parts and assuring the unit is free from factory defects.
The G0758 manual was written by our U.S. based Technical Documentation Department and is packed with useful information. The complete and easy-to-read manual makes it easier to assemble and maintain your mill drill.
The Grizzly Customer Service and Technical Support Teams are U.S. based. Parts and accessories for the drill press are available online and shipped from the Grizzly parts warehouse in Springfield, MO.
Made in an ISO 9001 factory
SPECIFICATIONS:
Motor: 3/4 HP, 110V, single-phase, 10A
Swing: 13-1/4"
Spindle travel: 2"
Spindle taper: R-8
Spindle speed: 50–2000 RPM
Quill diameter: 2.36"
Spindle nose to table: 8-3/4"
Head tilt: 45° (L/R)
Longitudinal travel: 13-1/8"
Cross travel: 5-1/2"
Vertical (Head) travel: 8-1/4"
Table size: 5-3/4" x 19-3/4"
T-slots: 3 @ 1-1/2" centers, 3/8" wide
Overall dimensions: 19-3/4" W x 21" D x 30-1/4" H
Approximate shipping weight: 204 lbs.
FEATURES:
Dovetail headstock column and table ways
High-torque, low-noise DC motor
Variable-speed spindle with DRO
Spindle elevation DRO
3-Axis precision handwheel control
Coarse and fine spindle downfeed
2-Speed gearbox
Zero-setting dials on handwheels
ACCESSORIES INCLUDED:
Drill chuck 3-16mm with B16 taper
Drill chuck arbor B16 x R8
Open-ended and hex wrenches
Toolbox
View More Details