Item# G0571 Model# G0571
Grizzly G0571 - 37" 10 HP Wide-Belt Sander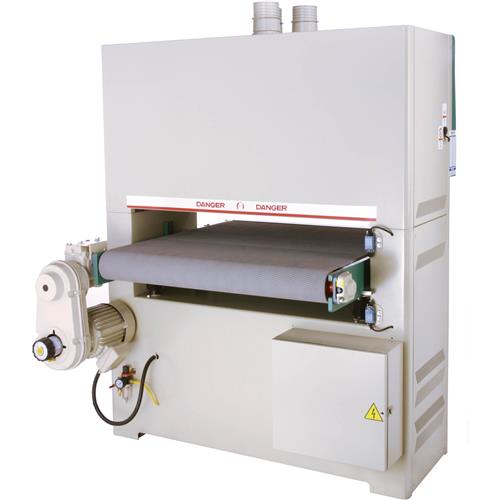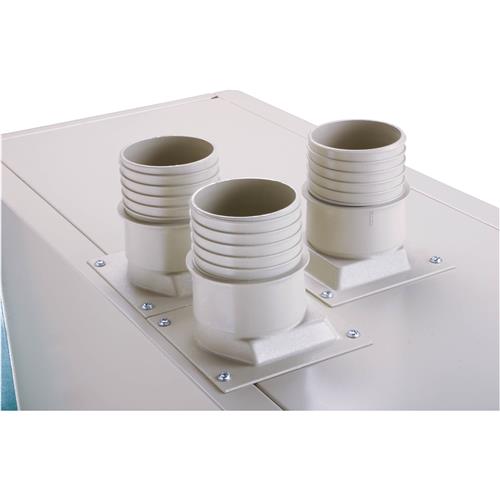 G0571 37" 10 HP Wide-Belt Sander
We sell more wide-belt sanders than just about any company in the USA!
Filling in the gap between the popular 25" and 43" wide-belt sanders, the G0571 37" Wide-Belt Sander offers a professional sanding finish on wood, unmatched accuracy and unbeatable value.
State-of-the-art digital controls, a micro-adjustable graphite/felt platen and three super-efficient dust collection ports are just a few features that make these high-quality sanders a joy to use.
The sandpaper length needed is 37" wide by 60" long. For a full range of replacement paper for the G0571, shop here.
An efficient and clean dust collection system is essential to the proper function of the sander. Ensuring a healthy work environment is also dependent upon cleaning and maintaining your dust collection system. For the G0571 we recommend a minimum of 1800 CFM at the machine via the three 5" dust ports.
If you are looking for the best wide-belt sander for your woodworking shop that money can buy, this has been designed and priced just for you!
Like all Grizzly sanding machines, the G0571 comes with a 1-year warranty which covers parts and assures the unit is free from factory defects. (Consumables are not covered by the warranty.)
The G0571 manual was written by our U.S. based Technical Documentation Department and is packed with useful information. The complete and easy to read manual makes it easier to assemble and maintain your sander.
The Grizzly Customer Service and Technical Support Teams are U.S. based. Parts and accessories for the sander may be available online and shipped from the Grizzly parts warehouse in Springfield, MO.
Made in an ISO 9001 factory
CSA certified
SPECIFICATIONS:
Sanding motor HP: 10 HP, 220V, single-phase, 50A
Conveyor motor HP: 1 HP, 7A
Table lift motor HP: 1/3 HP, 3A
Maximum board width: 36-1/2
Maximum board thickness: 6"
Minimum board length: 14"
Minimum board thickness: 1/8"
Front drum surface speed: 2600 FPM
Conveyor speed: 15-49 FPM
Air requirement: 75 PSI
Sanding belt size: 37" W x 60"
Footprint: 19" x 51-1/2"
Overall dimensions: 53" W x 49-1/2" D x 66-1/2" H
Approximate shipping weight: 1818 lbs.
FEATURES:
Built in air filter/lubricator
Independent motor control
Pneumatic belt tracking and tensioning
Amp meter for load measurement
Safety shut-off bar
Digital readout and control panel
(3) 5" dust ports
Steel cabinet
Rubber infeed drum
Steel outfeed drum
Rubber pressure drums
Micro-adjustable graphite/felt platen
View More Details
Backordered - More on the way